FINCA
Stunning property in Sóller
€ 2.650.000
This property is a charming Majorcan finca that showcases a natural stone facade. It has been meticulously renovated using high-quality materials while still preserving the island's unique style. The property boasts a generous plot of land measuring 5154 m2, which is adorned with various fruit trees, including the iconic orange trees that are synonymous with this region. The property benefits from a state-of-the-art irrigation system that ensures the health and vitality of these trees.
The house is spread across three levels and offers an abundance of space and versatility. The kitchen is modern and spacious, furnished with top-of-the-line appliances and fixtures. There are also multiple multifunctional rooms that can be utilized to suit your needs. As for the sleeping quarters, the property features seven bedrooms and six bathrooms, four of which are en suite. Additionally, there is a convenient laundry room, a dedicated service area, and a cellar for storing your prized possessions.
Outside, you'll be greeted by a stunning pool that provides the perfect spot for relaxation and rejuvenation. A characteristic Mallorcan patio contributes to the property's authentic charm, while multiple parking spaces offer convenience and ease. One of the standout features of this property is the breathtaking views of the Sierra de Tramuntana that envelop the estate, showcasing the natural beauty of the surroundings.
Comfort is ensured throughout the year with the inclusion of air conditioning and a cozy fireplace. Furthermore, the property enjoys an east orientation, offering plenty of natural light and warmth. Overall, this Majorcan finca presents an exceptional opportunity to reside in a beautifully renovated property that seamlessly blends traditional elements with modern comforts.
Features
Listing Agent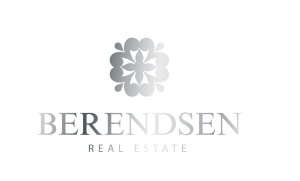 Berendsen Real Estate